Painted Penny Estate Sales
816.867.2022
Free Consultations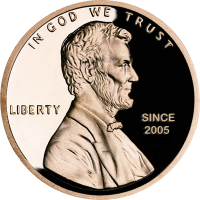 No Out-of-Pocket Fees
Cleanout After Sale Available
Carpet Protection
Missouri - Kansas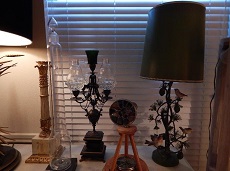 Convenient
=====================
Painted Penny will handle every aspect of your estate sale. Painted Penny provides a personal touch and level of customer service that makes the estate sale process less stressful and more profitable.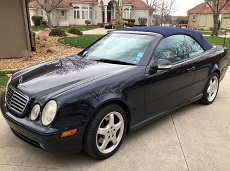 Modern Marketing

=====================
We aggressively promote all of our estate sales through a variety of new media and old media techniques. From the most pioneering websites to strategic sign placement; you will receive effective market saturation.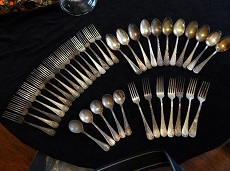 Customer Service
=====================
We understand this industry, and we work every aspect with old-fashioned hard work. From appraisals to quality customer service and client and public relations, we offer a high level of knowledge and competence.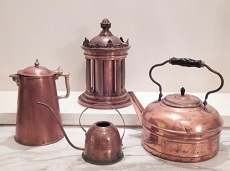 Accurate Appraisals
=====================
Although we may feel like we've "seen it all", we know we haven't. We research items to ensure a fair and honest market value. With Painted Penny Estate Sales, we are working to get every penny out of every item.
Painted Penny is a family owned and operated business located in Jackson County, Missouri, providing estate sale services primarily in Western Missouri. We specialize in estate sales and estate liquidations from small homes to large estates. Painted Penny Estate Sales understands the stresses and emotions that go along with the process of selling ones possessions due to a wide variety of reasons.





When choosing an estate sale company, look for a company with a clear plan and a honest connection. Someone that provides quality service and integrity in a time when you need it the most. Painted Penny places honesty above everything else that we offer. While a potential client will always want to hear the good about what they have to offer, we will be the company who will tell you the way it is… what is good and what will be difficult.

While we will say everything with respect and from a neutral point of view, we will be looking for three things:




Value:

Is there actual financial value in the items being sold?




Variety:

Is there a wide variety of items to bring in a broad crowd or is the sale limited in content?




Volume:

Is there enough to sell so the sale will make the money that is needed for the effort on both parties?

Contact Painted Penny at 816-867-2022 for a free consultation. We sincerely appreciate your consideration.
PROMOTING
YOUR SALE
==========
EstateSales.net
Email Blast
Facebook
Website
Signs
Twitter
Google +
CraigsList
Newspaper
Neighborhood
AREAS WE
SERVICE

===========
MISSOURI
Lees Summit
Blue Springs
Liberty
Raytown
Gladstone
Independence
KANSAS
Call Us
W
E HANDLE
EVERYTHING
===========
HOA
Setup
Signs
Pricing
Permits
Clean up
NEXT SALE
DATE

===========

March 15th-16th-17th
Warrensburg, MO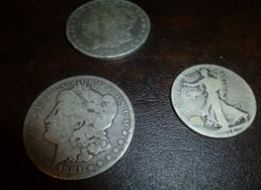 CLICK FOR DETAILS
SIGN UP
EMAIL BLAST

==========